INVEST IN YOUR CHILD'S FUTURE
By choosing a Catholic school, a family is choosing to invest in a child's future. A Catholic school education is a financial investment, and our graduates and their families would attest to the fact that it is well worth it!
For less than $20 a day, you can give your child the gift of an exemplary Catholic education, with academic excellence, and in a safe environment. We will help your child assemble a solid foundation and reinforce your family's values. With an SJRCS education, your child is primed for success in high school, college, and career!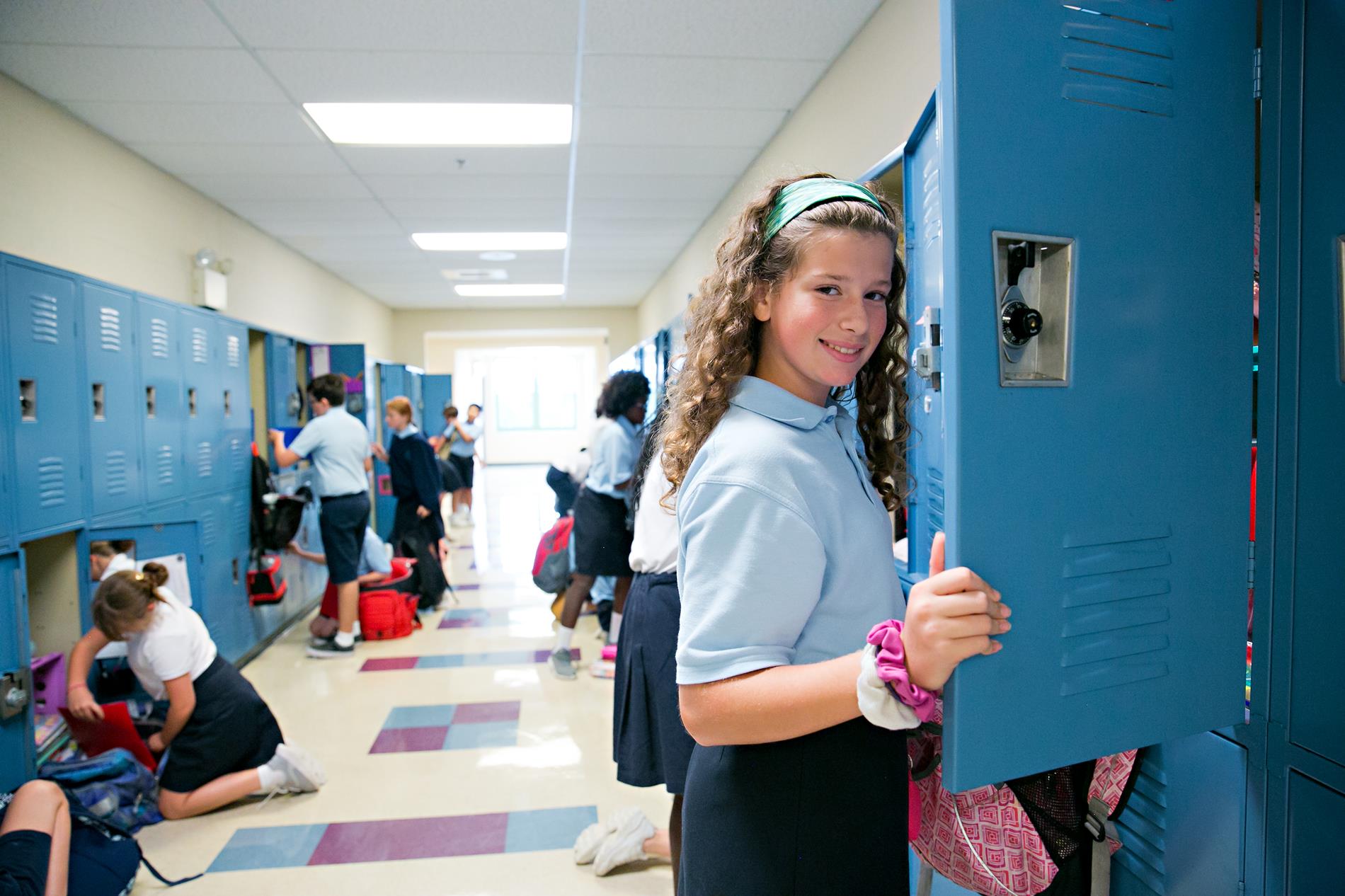 TUITION FOR THE 2020-2021 SCHOOL YEAR

| Grades PK | Regional Parishioner Fee | Non-Parishioner Fee |
| --- | --- | --- |
| PK3 1/2 Day (3 days) | $2,754 | $3,332 |
| PK3 & PK4 1/2 Days (5 days) | $4,590 | $5,553 |
| PK3 & PK4 Full Day (5 days) | $7,650 | $9,255 |
| | | |
| Grades K-8 | Regional Parishioner Fee | Non Parishioner Fee |
| Student 1 | $7,650 | $9,255 |
| Student 2 | $6,885 | $8,330 |
| Student 3 | $5,738 | $6,941 |
| Student 4 | $3,000 | $3,702 |
| Student 5 | $1,530 | $1,851 |
*Payment options include; Single payment (due 8/15) 4% discount, two equal payments (due 8/15 & 12/15) 2% discount on second payment, or 10 monthly payments.
PARENTS IN PARTNERSHIP VOLUNTEER PROGRAM
Parents and guardians of the students in St. John Regional Catholic School are encouraged to become actively involved by volunteering here at school. Parents may receive a discount off their tuition in the amount of $10 an hour up to 30 hours per student. This can reduce each student's tuition by $300 each. The Pre-K half day students can earn a $150 reduction in tuition by volunteering 15 hours a year.
Example
Student 1 30 hours of volunteering equals $300 reduction off tuition
Student 2 60 hours of volunteering equals $600 reduction off tuition
Student 3 90 hours of volunteering equals $900 reduction off tuition
½ day Students 15 hours of volunteering equals $150 reduction off tuition
All volunteers must be VIRTUS certified when volunteering for any activity at the school.
FAQ'S REGARDING AFFORDABILITY

Is financial assistance available?
Financial assistance is available through the Frederick County Parish Tuition Assistance Fund, Friends of Catholic Education Scholarships, Walser Foundation, James & Marian McSherry Endowment Scholarship, the Eliot Kelly Scholarship, and SJRCS.
SJRCS Grants & Scholarships are awarded to students based on merit and financial need. In order to apply for a grant or scholarship you must apply through FACTS.
Why do I have to pay a registration fee?
The registration fee ensures a spot for your child in the upcoming school year. Budgeting and plans can be made for class resources and curricular activities once the class sizes have been determined.
Why is there a different tuition rate for a family of another faith?
All registered Catholic parishioners regularly give a financial offering to their parish through the weekly collection. This monetary contribution is used to cover various maintenance costs for the parish and school facilities including offsetting the cost to educate all students. It is acknowledged that while these families pay a lower annual tuition rate they are offering financial contributions to the parish collection which also benefits the school.
To apply for Financial Assistance or SJRCS Grants & Scholarships Click Here