Catholic schools will open Aug. 31 with safety protocols in place for 2020-21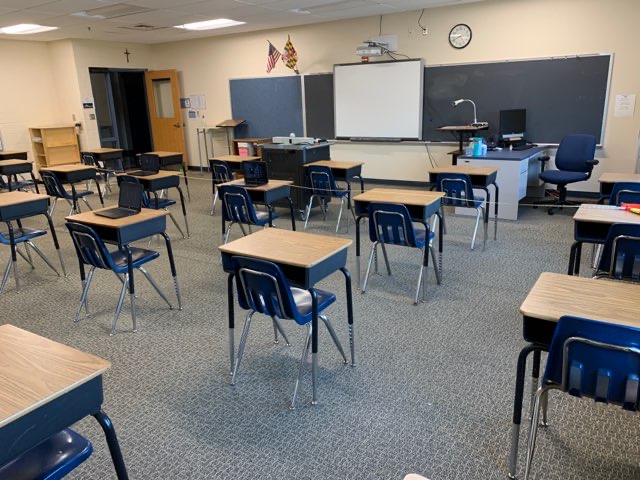 ---
The Department of Catholic Schools released guidance for the 2020-21 school year July 24 to help Catholic schools in the archdiocese provide safe instruction in a variety of formats.
"The bottom line is the health and safety and well-being of our students, faculty and staff is our first priority," said Chancellor of Education James Sellinger.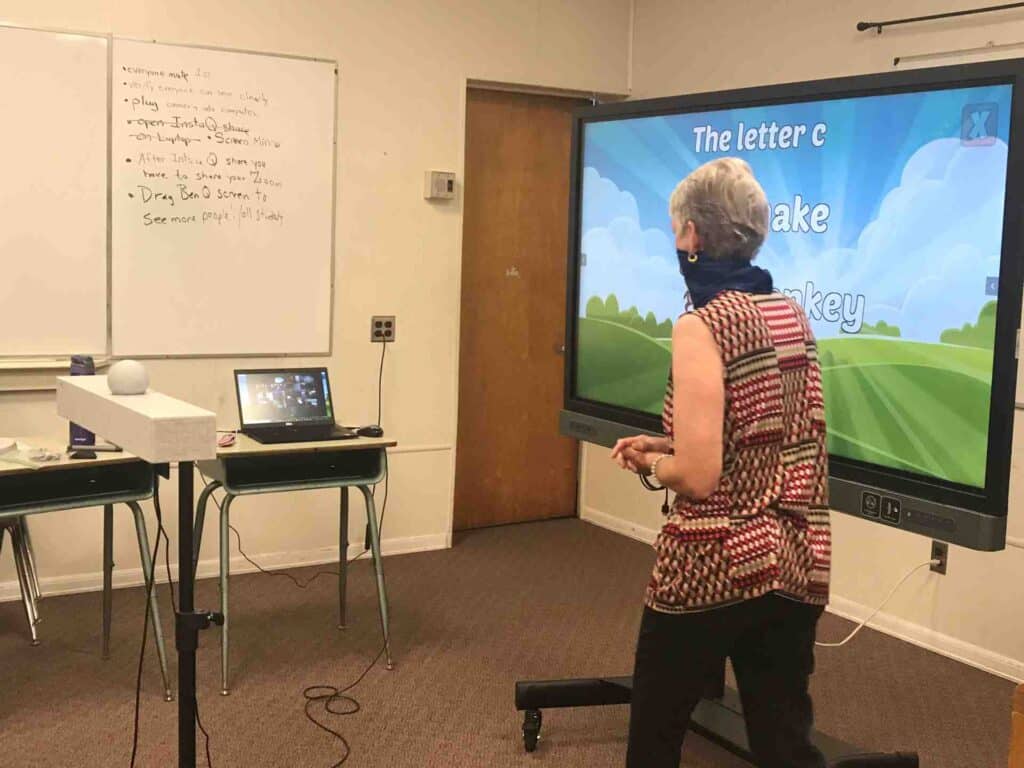 The plan is designed to maximize both safety and in-person instruction and requires strict adherence to all recommended safety practices, including social distancing and the wearing of facial coverings.
Teachers will return Aug. 24, with students returning Aug. 31, a week before Labor Day.
According to a news release, "most Catholic schools will be able to safely accommodate all students for five-day, in-person instruction; however, due to the size and staffing of some school facilities, some schools will begin the school year under a blended or hybrid model incorporating both in-person and remote learning."
Students and families will have the option of in-person learning with new safety requirements; hybrid learning, where students learn in-person and remotely; and remote learning.
Superintendent of Catholic Schools Donna Hargens told the Catholic Review that the experience of being in school – with social interaction – makes learning happen.
"Even though our teachers did an amazing job (when schools were closed from mid-March through the end of the 2019-20 school year), we know that face-to-face learning and experiencing learning together is the best way to learn," she said.
Sellinger agreed that children learn more effectively face-to-face than in a virtual environment, a belief he said was echoed by Karen B. Salmon, Maryland State Superintendent of Schools, when she announced July 22 that government-run schools would have flexibility to open for the fall semester.
The Catholic schools' guidance was developed over the last two months by a task force and subcommittees that had representation from principals, health care professionals, counselors, educators, parents and other experts. "It's been a lot of input from a lot of different sources," including focus groups, Sellinger said.
The task force had direct technical support from the Centers for Disease Control and Prevention, as well as guidance from a report from the American Academy of Pediatrics, which noted that from an emotional and social perspective, a face-to-face environment is beneficial.
"If a school is a family, a classroom is a family within the school family, and everybody desires to be connected and belong to that," Hargens said. That's why, she said, the Department of Schools developed plans to provide instruction addressing the academic needs of students, as well as their social and emotional well-being. "And very important, obviously, is Catholic identity and the experience of being in a Catholic school with those values.
"If you could learn everything you needed to learn without that experience, why would you need schools? Clearly, schools are necessary and teachers are necessary to establish the right environment where learning happens," she said.
To create the proper environment, associate superintendents from the schools office have made on-campus visits throughout the archdiocese, helping each school implement the guidelines and design instruction within the safety guidelines and protocols.
"Furniture is being moved. Things are being moved out of the classrooms. Hallways are designated as one-way. The protocol of how drop off and pickup will happen, how children are going to eat, all of those things are being worked out," Hargens said.
She said it's amazing to watch. "We're still over a month out, but sleeves are rolled up, everybody's working to prepare for the safe return of staff and students."
The guidance applies to elementary and high schools operated by the archdiocese or parishes. Families will receive communication from their school's administration in the coming weeks regarding the specifics on how this plan will be implemented at their location.
Independent schools will be informed of the archdiocesan plan, but each will have its own reopening plan. Hargens said the leaders of independent schools have participated in video conference calls during the pandemic, providing an opportunity to collaborate.
Sellinger said other Catholic school systems are opening under similar plans, including in New York, New Jersey and Chicago.
The board of education in Baltimore County, meanwhile, which has the largest public school system in the archdiocese, voted July 21 to delay in-school instruction and continue with remote learning through Jan. 29, the end of its first semester. Public schools in Anne Arundel, Harford and Howard counties have similar plans, although Harford will allow some students access to campus. Baltimore City will continue remote learning through at least its first quarter, which ends in November.
Catholic schools do not have to align with the local education agency (LEA), usually the city or county public school system. Although Catholic schools tend to follow the LEA during inclement weather for efficiency and convenience, that does not apply for reopening the school.
To assist teachers with the hybrid learning model, the archdiocese has purchased and installed more than 1,000 AMX Acendo Vibe camera/sound bar units, to "put a tool into the hands of a teacher" so they can be present to the students in the classroom and at home, Hargens said.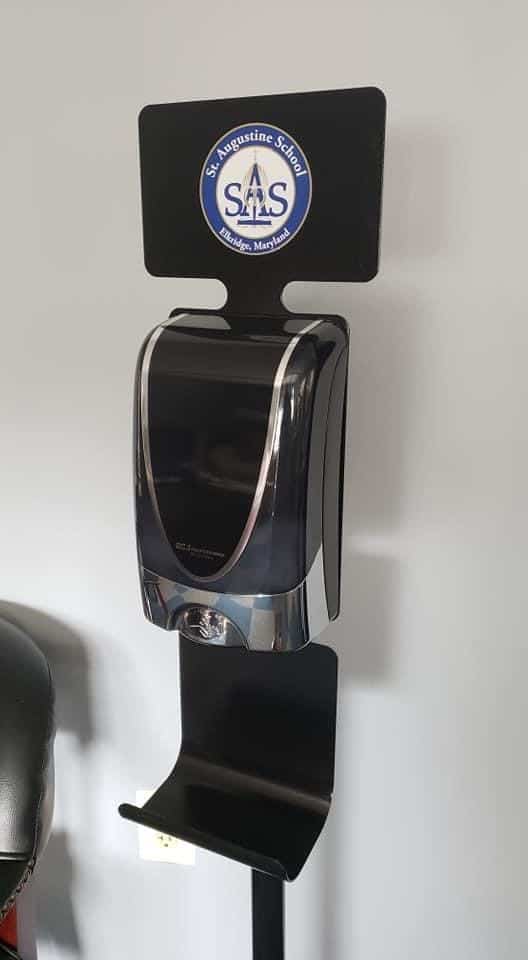 Some students, for health reasons, won't be able to attend school in person, opting instead for synchronous learning. "The task is to make sure that we're designing instruction," Hargens said. "With those soundbar/camera systems, a student with a health issue would be able to join his or her peers and be connected to the classroom and actually see the teacher for a period of time during the day."
Sellinger said his office is assessing how many students expect to be in the classrooms; the guidance expects it will be a majority. "We're going to be surveying our families as to what mode of operation they want to operate in, whether it's face-to-face or virtual or a combination thereof," he said. Those on the hybrid plan will attend school two to four days a week and learn at home one to three days.
The guidance released July 24 includes health and safety protocols, including temperature checks before students or staff can enter the building each day. Personal protective equipment (facemasks) will be required for everyone over the age of 3.
Hand sanitizer will be readily available and frequent handwashing will be encouraged.
Classrooms will be reconfigured and some large gathering spaces may be adapted to help with social distancing. Corridors may be designated as one way or marked clearly for two-way traffic.
Facilities will be cleaned and disinfected on a schedule developed by each school, with teachers and staff frequently cleaning high-touch surfaces such as door handles, sink handles, drinking fountains and stair railings.
A news release accompanying the publication of the report said the guidance will be updated accordingly as guidelines, directives and procedures evolve.
Email Christopher Gunty at editor@catholicreview.org.
Copyright © 2020 Catholic Review Media