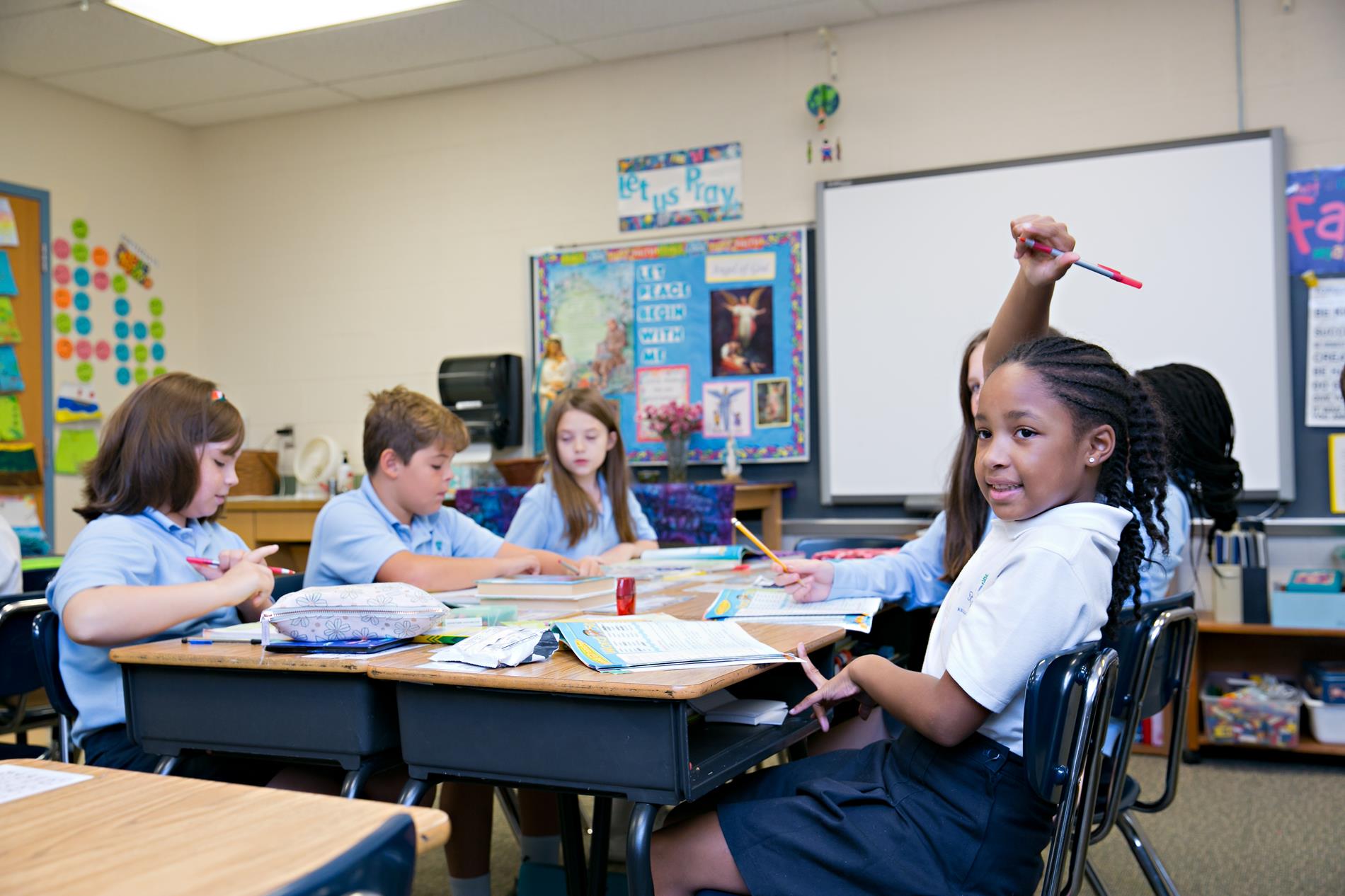 HIGH SCHOOL ACCEPTANCE
Year after year, St. John Regional Catholic School graduates are regularly achieving acceptance rate to their families' top choice high schools. Statistically half of our graduating class will continue on to public schools, and they are very well prepared.
The other half of the graduating class attend many private area high schools. Many of whom attend Saint John Catholic Prep right here in Frederick. Other schools include; St. Maria Goretti, Good Counsel High School, St. Andrew's School, Academy of the Holy Cross, Mount De Sales, Mount Saint Joseph High School, Georgetown Preparatory High School, Delone High School, and many others. Many of our students are offered scholarships to attend.

STANDARDIZED TESTING
The ITBS Iowa Test of Basic stills helps determine how students are performing on nationwide standards, measuring achievement in Reading, English Language Arts, Mathematics, Science, and Social Studies. The exact tests will depend on grade level. The Cognitive Abilities Test measures thinking and problem-solving skills in three areas linked to academic success: verbal reasoning, non-verbal reasoning, and quantitative reasoning.
As a National Blue Ribbon school of Excellence St. John Regional Catholic School students are testing within the top 15% of the country. Although, standardized test scores are not the only measure of a school's quality. These tests are designed to assess an individual student's performance compared to all students nationally. Many other factors should affect your decision about which school your child should attend, including: educational philosophy, curriculum quality, teacher credentials, class size, location, cost, availability of resources, discipline policy, opportunities for parental involvement and communications.
Ready to Explore St. John Regional Catholic School?
Located in Frederick, Maryland St. John Regional Catholic School is a private Catholic school for students in preschool through Eighth Grade. To learn more about our school and the admissions process for the upcoming school year we encourage you to contact our Admissions Office.