Hindsight is 20/20 Virtual Gala & Auction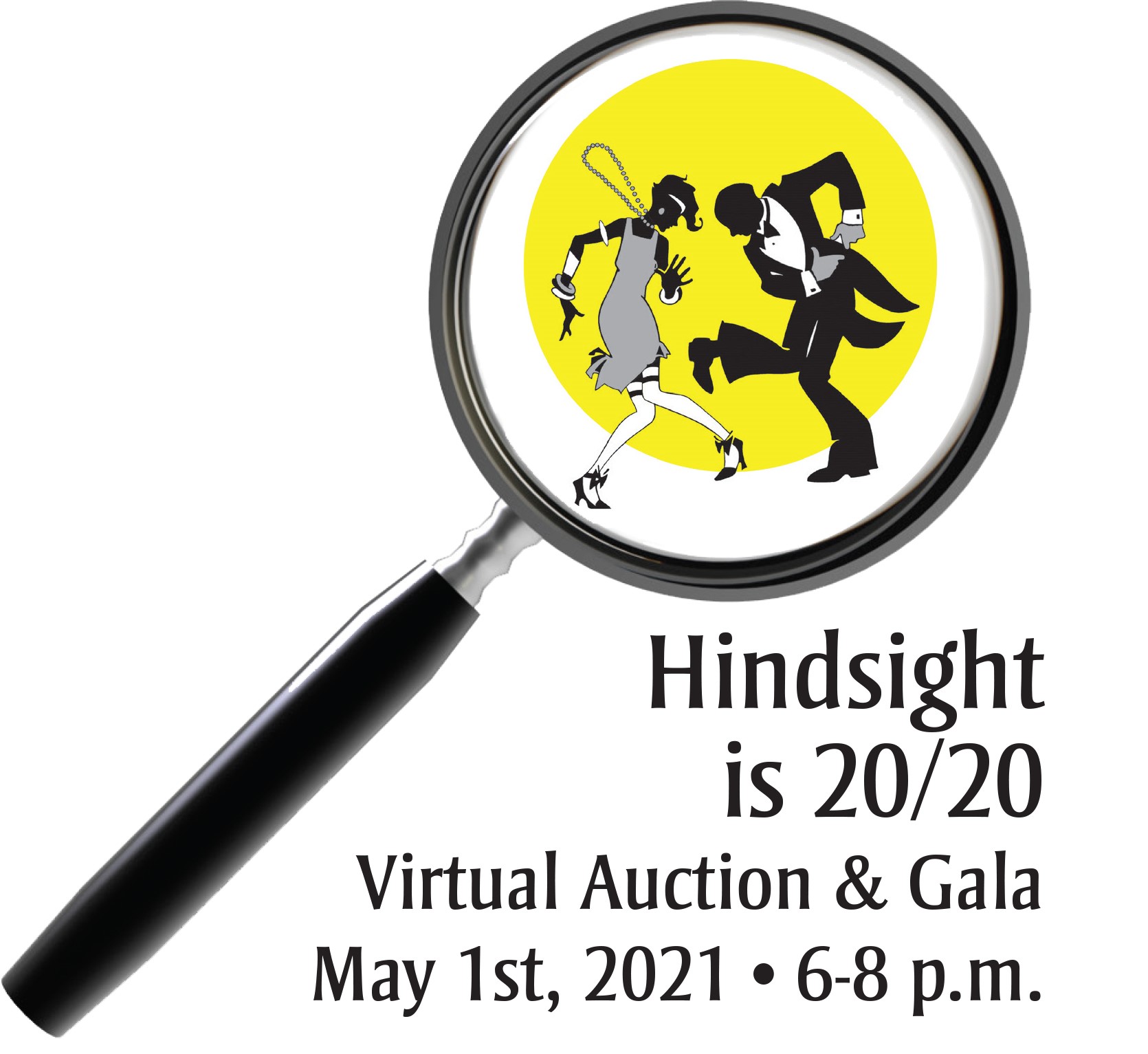 During the event put on your detective hat to solve the mystery of
"Who Took Mrs. Santucci's Boo Bucket"!
Last year, we were ready to "Roar into the 20's", and this year we know that "Hindsight is 20/20"! We are looking forward to a fantastic virtual evening of games, family fun, special guests, and our famous yearly auction, all brought to you by our host, Ajay Patil. Kristin Dusablon and Lara Schumacher are leading the gala and auction committees again this year, and all members are working hard to bring yet another fabulous event to our school. You don't want to miss this special night with our Wildcat community!
Auction Donations The auction committee needs your help to secure donations for the upcoming event. An added bonus, you can receive volunteer hours while donating to the school through Amazon Smile or through the Sign up Genus link. Receive 2 hours for every $10 spent. Just click on the link, choose the items you would like to donate, and they will be sent directly to the school. Of course, if you have any other services or items that you would like to donate that are not on the list, you can send them into the front office, but don't forget to attach your name.
Amazon Smile Link: https://smile.amazon.com/hz/charitylist/ls/IQL6TBHWOGW/ref=smi_ext_lnk_lcl_cl
SignupGenius Link:
https://www.signupgenius.com/go/60b0549abaf28a1fc1-sjrcs8

Presenting 2021 Class Projects Available for Bid on HandBid & Much More Coming Soon!
SJRCS is proud to announce that the award-winning Catoctones will be performing during the Family Fun Night. This is a special treat, thank you to the Catoctones for donating your talents in support of our school!
The award-winning Frederick Catoctones have been a Frederick County treasure for the past 50-plus years, providing barbershop harmony and contemporary acapella excellence at professional sports contests, shows, festivals, shopping centers, special events, fund-raisers and contests throughout the region since 1968.
THANK YOU TO THE FOLLOWING SPONSORS:
$15,000 Diamond Sponsors
Chick-Fil-A
$10,000 Platinum Elite Sponsors
Showcall
Checkmate
MHA Audio
Infinite Power
PIGS BBQ Catering

$5,000 Platinum Sponsors
The Cosmetic & Skin Surgery Center
Advanced Implants & Periodontics
Mary Patil- The Pepper Jelly Lady
Top Quality Janitorial Services
$3,000 Gold Sponsors

Precision Automation, LLC
Roche Bros., Inc.
PJ's Roofing
Chiaramonte Construction
$1,500 Silver Sponsors
AushCo
Albaugh & Sons
Warner Construction
Verita Real Estate, LLC
Whelan Photography
MaidPro Frederick
Basal Therapies, LLC
The Crowley Company- Digital Preservation Solutions
Miles & Stockbridge, P.C.
$500 Bronze Sponsors
Friends of Catholic Education
Mk Concrete Construction
Matan Companies
Dr. Joseph Asuncion, MD
Tranquility in Stone
Zamora Auto Body
Midatlantic Refrigeration, LLC
All Around Plumbing, INC.
McLaughlin Family Chiropractic, Inc.
Got Electric, LLC
Danielle Leonard, State Farm
Sweet Maddie's Bakery
King Chiropractic of Urbana
Saint John's Catholic Prep
The Main Cup
Up On Market/Inn

$150 Advertising Sponsor
Big Hook Crane and Rigging, Inc.
Riverside Liquors
Mt. Airy Children's Dental Association
Baker Tree Services, Inc.
Hawkins Landscaping, LLC
Pho A Loi Vietnamese Restaurant
Frederick Dermatology, Dr. Kathleen Moe
Sage Cakery
Mr. Laurence J. Laskin
Urbana Dance and Performing Arts, LLC
Hello Gorgeous Salon
Putman Plumbing
Dairy Queen
Nathan's Heating & Air Conditioning
Barbara Bell DDS, PA
St. John the Evangelist Roman Catholic Church