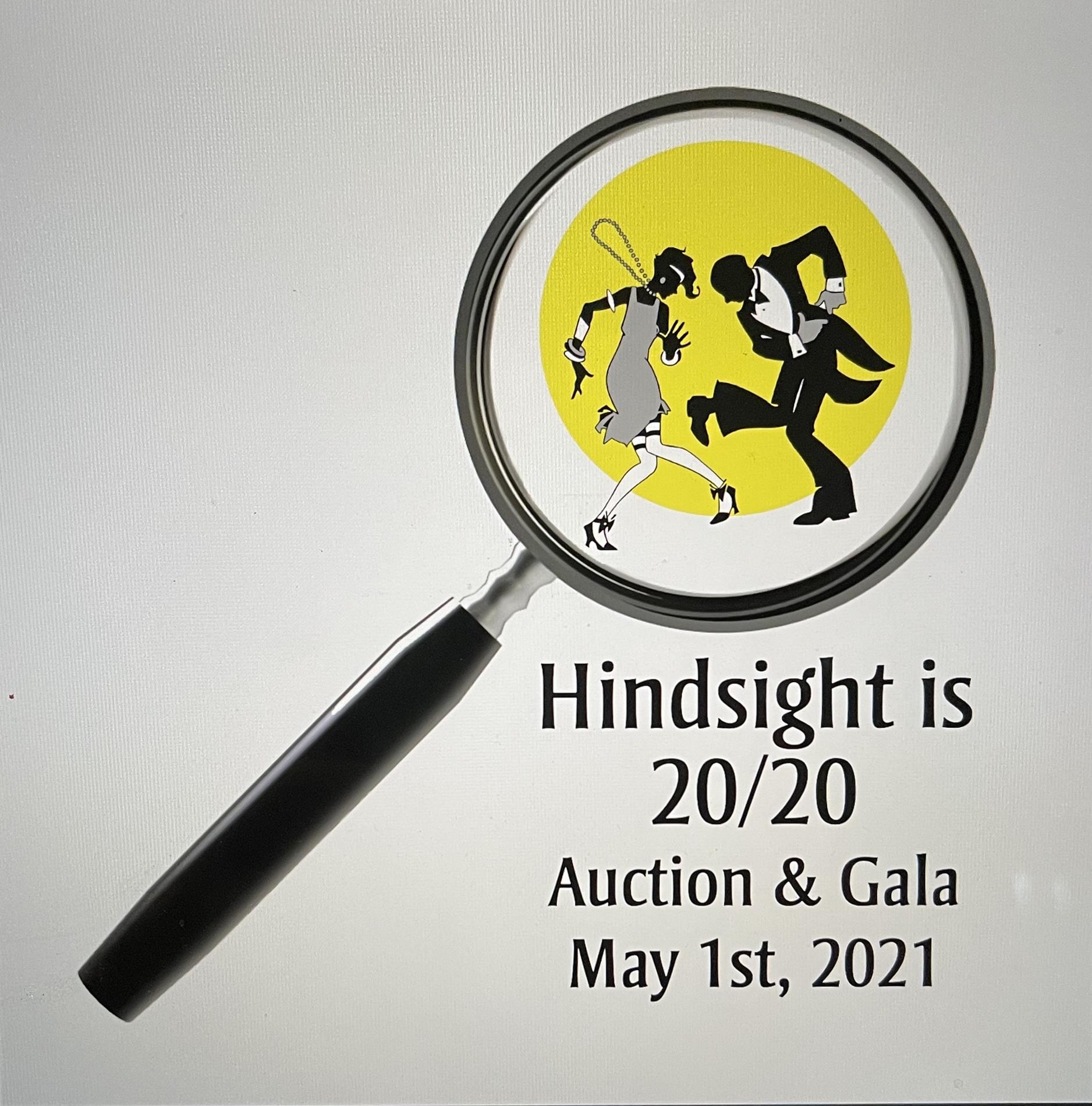 Last year, we were ready to "Roar into the 20's", and this year we know that "Hindsight is 20/20"! We are looking forward to a fantastic evening of games, family fun, special guests, and our famous yearly auction, all brought to you by our host, Ajay Patil. Kristin Dusablon and Lara Schumacher are leading the gala and auction committees again this year, and all members are working hard to bring yet another fabulous event to our school. You don't want to miss this special night with our Wildcat community!
Love Our Sponsors February Special We're running a Love our Sponsors special where all Bronze level donors or above will be given a chance to win a "Hindsight is 20/20" party pack complete with dinner for 4 and a live toast during the event. This special ends on February 28th, so don't delay to support the most fun event of the year at SJRCS.
Auction Donations The auction committee needs your help to secure donations for the upcoming event. An added bonus, you can receive volunteer hours while donating to the school through Amazon Smile. Receive 2 hours for every $10 spent. Just click on the link, choose the items you would like to donate, and they will be sent directly to the school. Of course, if you have any other services or items that you would like to donate that are not on the list, you can send them into the front office, but don't forget to attach your name. https://smile.amazon.com/hz/charitylist/ls/IQL6TBHWOGW/ref=smi_ext_lnk_lcl_cl
Presenting 2021 Class Projects Available for Bid on HandBid & Much More Coming Soon!
SJRCS is proud to announce that the award winning Catoctones will be performing during the Family Fun Night. This is a special treat, thank you to the Catoctones for donating your talents in support of our school!
The award-winning Frederick Catoctones have been a Frederick County treasure for the past 50-plus years, providing barbershop harmony and contemporary acapella excellence at professional sports contests, shows, festivals, shopping centers, special events, fund-raisers and contests throughout the region since 1968.
THANK YOU TO THE FOLLOWING SPONSORS:

$5,000 Platinum Sponsors
The Cosmetic & Skin Surgery Center
Advanced Implants & Periodontics
Showcall
Checkmate
MHA Audio
Infinite Power

P.I.G.S BBQ Catering

Precision Automation, LLC

Tranquility in Stone

Manning Media
Mary Patil
$3,000 Gold Sponsors

Mount Saint Mary's University, Frederick Campus
Chick-Fil-A
$1,500 Silver Sponsors

St. John Catholic Prep

Whelan Photography
MaidPro Frederick

Top Quality Janitors
McLaughlin Chiropractic
Golden Corral, Frederick
The Crowely Company


$500 Bronze Sponsors

Gaske
The Main Cup
Tillman Properties
Tate Engineering Systems
Friends of Catholic Education
Brewers Alley
Matan Companies

Flynn & O'Hara

The Frederick Keys
Jona's Exterior Design


$150 Advertising Sponsor

St. John the Evangelist
Valley Tax & Financial Services
Centric Business Solutions
Chris Currens
Principal Karen Smith
The Coughlin Family
Roy Rogers
Health Unlimited Family Fitness & Aquatic Center
Spring Ridge Liquors
Toothman Orthodontics
The Dee Buchanan Studio of Dance