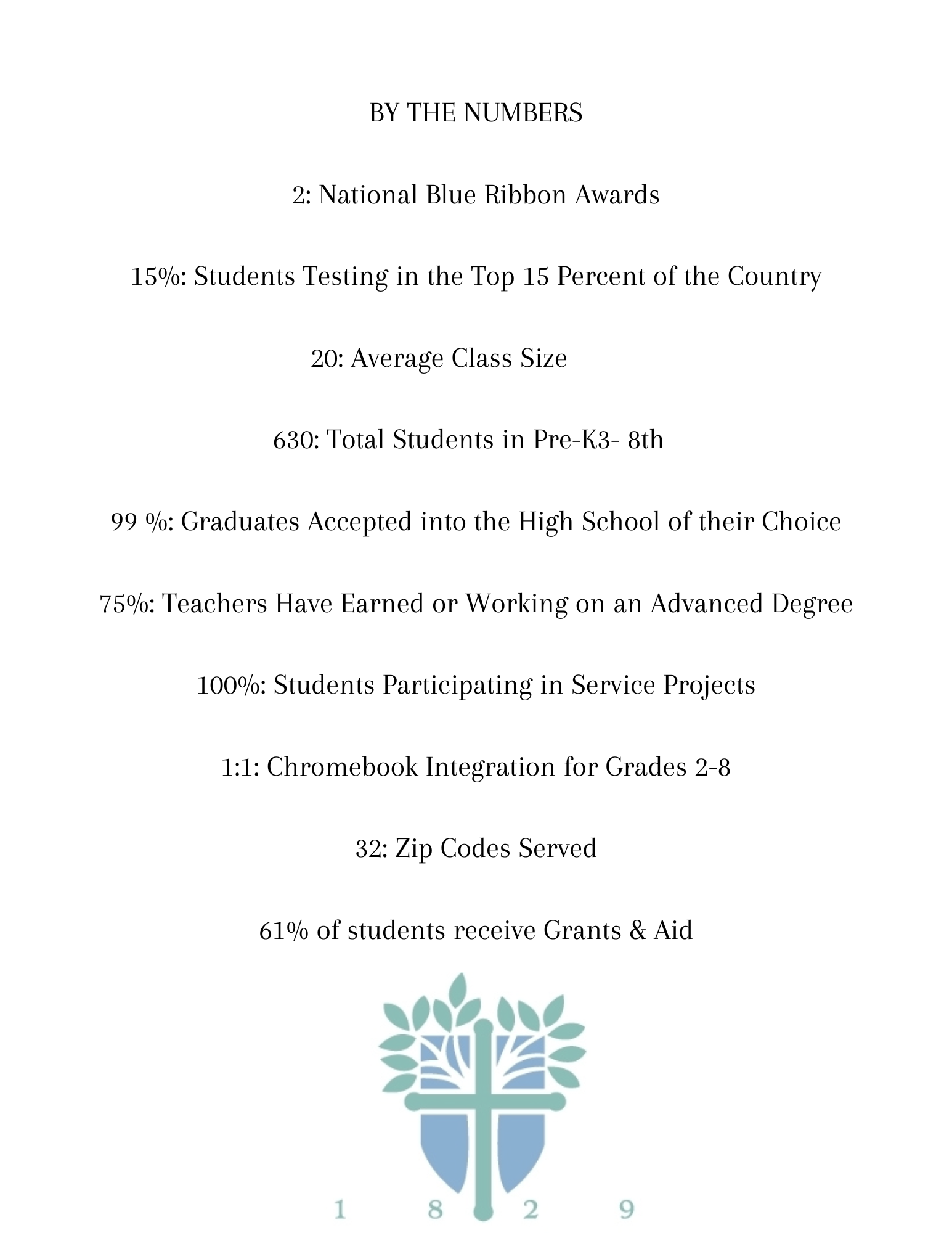 ACHIEVEMENTS/ACCREDITATION

NATIONAL BLUE RIBBON SCHOOL OF EXCELLENCE

Betsy DeVos, U.S. Secretary of Education, has named St. John Regional Catholic School a 2017 National Blue Ribbon School of Excellence. This is the second time SJRCS has received this prestigious honor; the previous designation was awarded in 2009. SJRCS was one of only fifty private schools across the country that was selected as a high performing school.
According to Principal Dr. Jones, "This validates that all the countless hours of hard work by the school administration, teachers, and staff are paying off for our students. It is gratifying to know that we were able to meet the required test scores in math and reading at ALL grade levels to qualify for this nationally recognized award. Our students are testing within the top fifteen percent of the nation in both math and language arts!"
SJRCS is third party Cognia Accredited which means it was determined that "the management and staff are constantly working on maintaining and improving the quality of the services they provide for your child. Your child will grow academically as the program consistently improves through each stage of development."
All Archdiocesan high schools and elementary schools are accredited as a system through AdvancED. Every five years, the Department of Catholic Schools completes a system-wide accreditation review, which culminates in a visit by an AdvancED External Review Team. Each school is evaluated based on the National Standards and Benchmarks for Effective Catholic Elementary and Secondary Schools. These standards and benchmarks can be found at http://www.catholicschoolstandards.org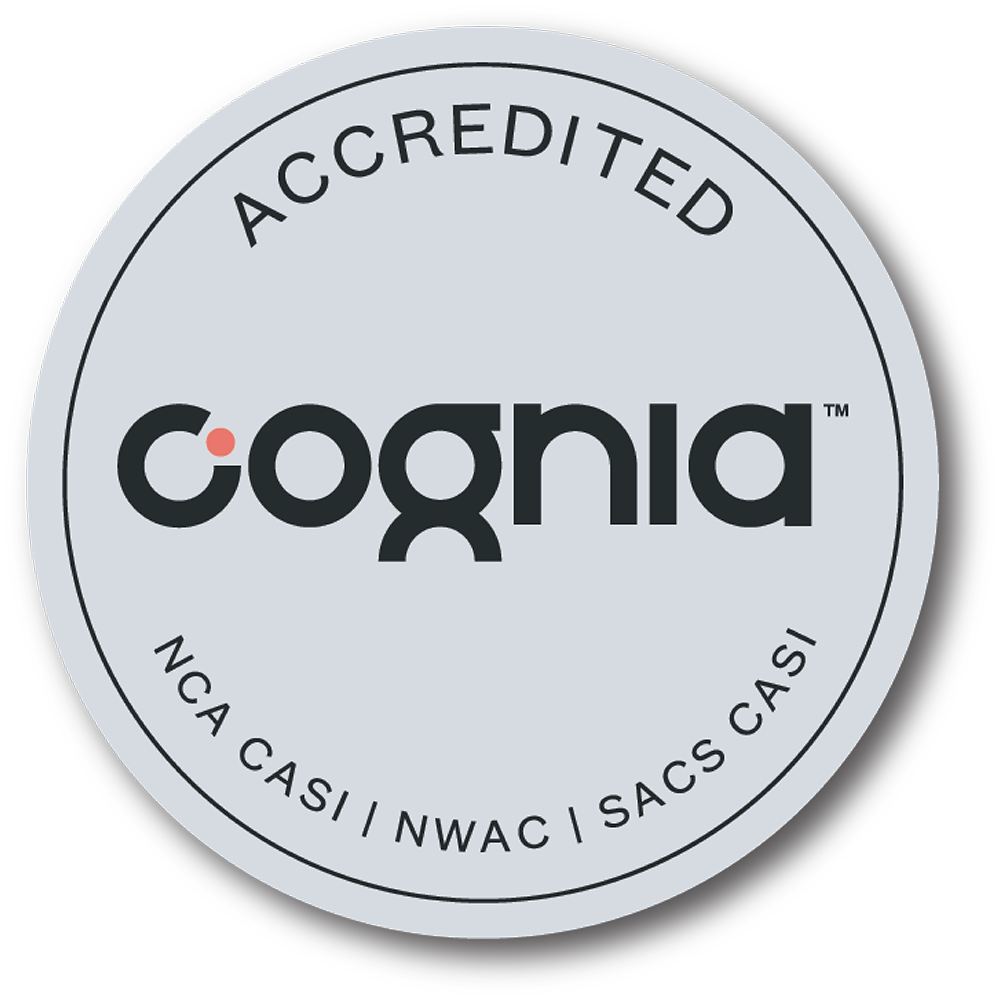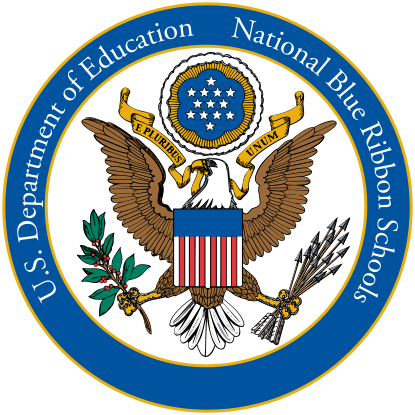 STEM (SCIENCE, TECHNOLOGY, ENGINEERING AND MATH)

St. John was one of the first schools designated a STEM (Science, Technology, Engineering and Math) school by the Archdiocese of Baltimore, due to our advanced curriculum in these areas. We were the first middle school in the entire state of Maryland to start a 1:1 computing program.
More recently, St. John has been recognized by Notre Dame University of Maryland as a STEM School. We continue to raise the bar in STEM education that you will see in our State-of-the-Art Makerspace.The mission of the SJRCS STEM program is to prepare and inspire all of our students to become critical thinkers through the use of problem-solving and project-based learning in order to develop students with confidence and aspirations in the areas of Science, Technology, Engineering, and Mathematics.
MARYLAND GREEN SCHOOL


In 2014, we were named a Maryland Green School. The Maryland Green Schools Award Program allows schools and their communities to evaluate their efforts in environmental sustainability.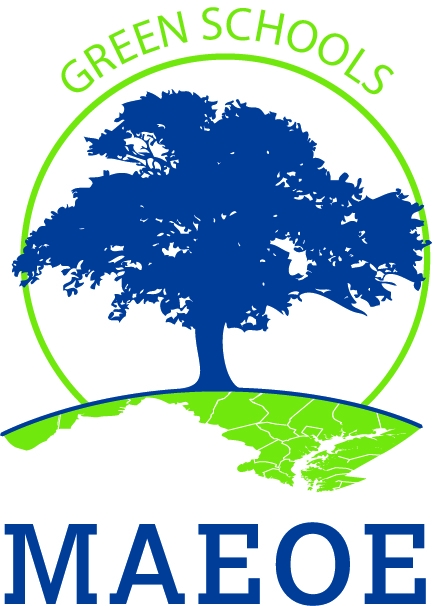 POSITIVE SCHOOL ENVIRONMENT
To foster a positive school environment where all students are educated in a safe and caring atmosphere, all Archdiocesan schools follow established procedures for prevention and intervention for bullying, harassment or intimidation.


GOLD AWARD HONOR FOR PBIS PROGRAMS
The state of Maryland awarded St. John Regional Catholic School the Gold Award for Positive Behavior Interventions and Supports.
ST. JOHN REGIONAL CATHOLIC SCHOOL HIGHLIGHTS
School Designations and Awards

Title

Awarding Organization

U.S National Blue Ribbon School of Excellence 2009 & 2017

United States Department of Education

STEM Endorsement

Archdiocese of Baltimore Catholic Schools & Notre Dame University of Maryland

Maryland Green School Re-certified 2018

Maryland Association of Environmental and Outdoor Education

PRIDE (Pupils Receiving Inclusive Diversified Education)

Archdiocese of Baltimore Catholic Schools

Professional Development School

Partnership with Mount Saint Mary's University

Best Workplace Award

Washington Post

Best of the Best Schools Award

Frederick News Post

Healthy Workplace Award

Frederick County Chamber of Commerce

The Best of Frederick

Frederick News Post

Accreditation

AdvancED & Southern States

Member

National Catholic Education Association

Approved

Maryland State Department of Education
Ready to Explore St. John Regional Catholic School?
Located in Frederick, Maryland St. John Regional Catholic School is a private Catholic school for students in preschool through Eighth Grade. To learn more about our school and the admissions process for the upcoming school year we encourage you to contact our Admissions Office.