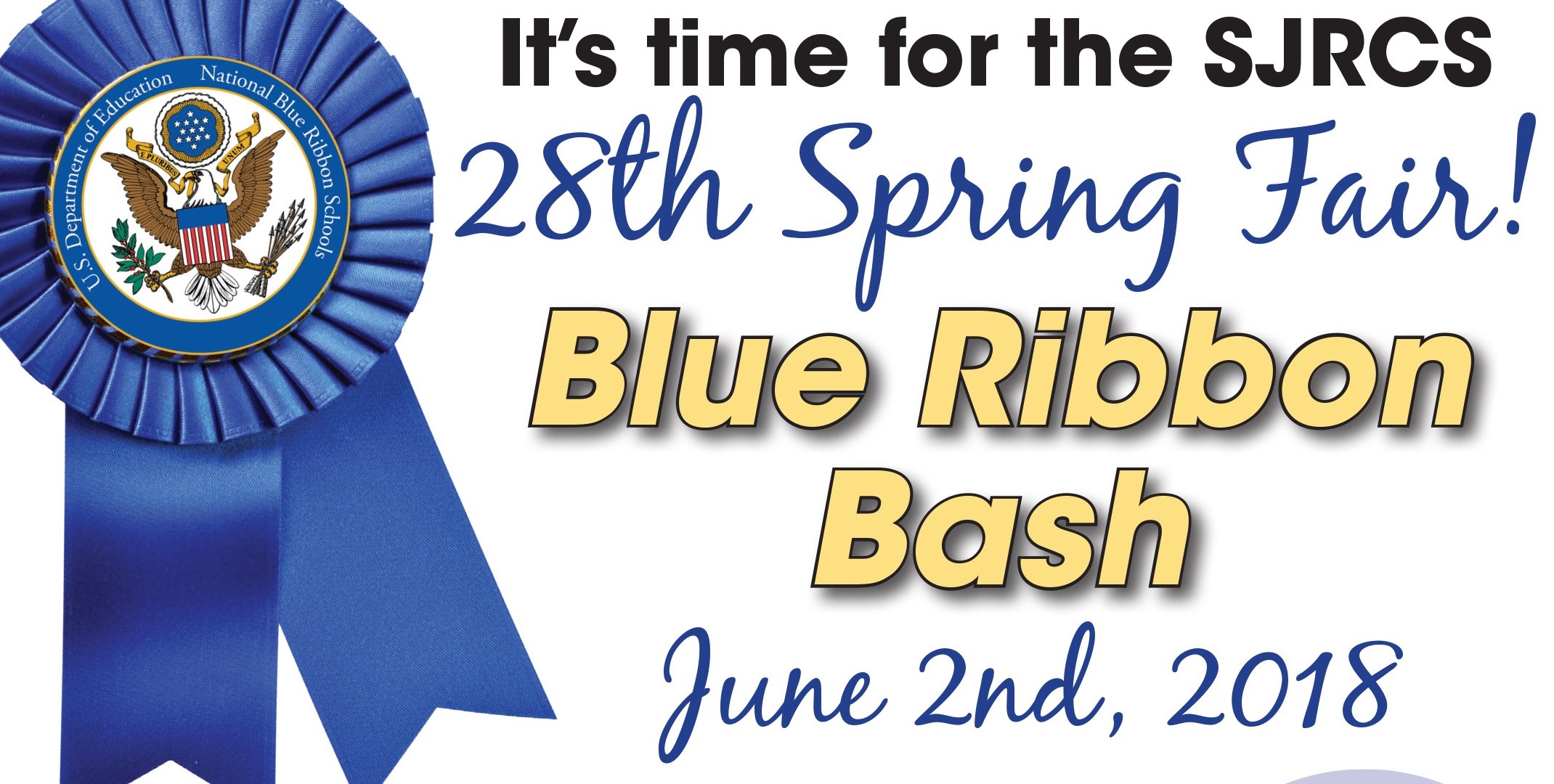 at Adventure Park USA
Sponsor the Fair through the "Great 4 Business Partnership Program" Here
The online deadline has passed, please purchase items at the fair.
For more information contact Sheila Evers at 301-662-6722 or severs@sjrcs.org.
Join us at the SJRCS Blue Ribbon Bash! This year, St. John's is celebrating our
28th annual fair at Adventure Park USA! Our one-day event will feature
familiar favorites like the basket raffles, fireworks, laser tag, roller coasters,
rides, go-karts, putt putt, talent show, trivia night, crab feast, and more.
All-access wristbands will allow the wearer to enjoy unlimited rides, putt-putt,
golf, laser tag and video arcade games* for the
Entire Fair Day – 10AM – 9:30
PM. (Re-entry is permissible) There will be a special munchkins performance by
Pre-K & K, and the festivities will conclude with an amazing fireworks display!
PIGS BBQ Catering will be bringing their delicious food! PIGS is generously donating all proceeds to SJRCS.
Four food vouchers will be included in the Fair Package or they can be purchased "a la carte." All purchases
through PIGS, wristbands, and games will go to SJRCS, please make sure you purchase them
at the SJRCS table the day of the fair if not pre-purchased.
On the reverse side of this flyer is the Fair Order Form for both
Fair Packages and a la carte items.
*Restrictions apply. Does not include (nor does SJRCS benefit from) arcade or midway
games, mining station, merchandise, Adventure Park Café food or drinks.
Thank you to our Sponsors!
Platinum Sponsor ($5,000):
The Chiaramonte Family
Showcall
The Gibson Family
P.I.G.S. BBQ Catering
Precision Automation, LLC
The Krietz Family
Dorman Home Remodeling
Gold Sponsor ($3,000):
The Dorman Family
The Brengel Family
The Walters Family
Key 103
Audio Video Group
Silver Sponsor ($1500):
Verita Real Estate
Saint John Catholic Prep
The Coughlin Family
FISC
The Cosmetic & Skin Surgery Center
Advanced Implants & Periodontics
Frederick Wine House
The Forrester Family
The Schumacher Family
The Assurian Family
The Towe Family
The Warner Family
Showcalll Security Services
Infinite Power
Whelan Photography
The Ward Family
Tranquility in Stone
Nicolock Pavers
Earnest Maier Block
Home School Association
Kubic Construction
The Naismith Family
The Rickert Family
Bronze Participant Sponsor ($500):
Mr. & Mrs. Jim Plamondon
Matin, Inc.
OB & GYN Center of Frederick
Mr. and Mrs. Acerenza
Crowley Companies
The Frederick Keys
Buffalo Wild Wings
State Farm Agent Danielle Leonard
Zamora's Auto Body
Kirk M. Volker, M.D.
Chick-fil-A Gaithersburg, MD
Friends of Catholic Education
Health Unlimited Family Fitness & Aquatic Center
The Riser Family
Individual Sponosor ($250):
Barrett Concrete
Peter & Lorrie Plamondon
Carl & Brenda Benna
St. John the Evangelist
Deacon Michael Currens
The Main Cup
J.F. Brown III & Accociates, Inc
Knights of Columbus St. Ignatius of Loyola Council 11815
Linton, Shafer, Warfield & Garrett P.A.
Dr. Irving Gan
Advertising Sponsor ($150):
The Riser Family
The Temple
Girls on the Run
Dynamic Automotive
The Original Playhouse
Mrs. Xiao Chen
The Dee Buchanan Studio of Dance
Mrs. Patricia Owens
Riverside Liquors
Mt. Airy Liquors
Mrs. and Mr. Rowe
Nicolock Allen Carver
Eagle Bay
Centric Business Systems
Frederick Air
St. Maria Goretti School
The Original Playhouse
Ladies Auxiliary of Saint Ignatuius Loyola
Sarge Athletics