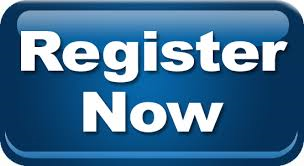 Registration Closed.... See You Next Summer!
St. John Regional Catholic School 2018 Summer Memories Camp Schedule

For students entering Pre-K 4 to 4th grade from 9a.m. to 12p.m.
Week 1: June 18th - June 22nd
Week 2: June 25th-June 29th
Different themes each day!
Arts & crafts, Indoor & Outdoor Games, Water Day, Legos!
Cost per participant will be $135 each week.
Challenger Sports Soccer Camp l Grades Pre-3-8
July 9th-13th- Click here for details and registration
STEM-mer Time Challenges Camp l Grades 2nd-8th l 9a.m. -12p.m. l Mrs. Manchester Room 171
July 16th-20th
Can you work with a team while using the Engineering Design Process to create:
a zipline that carries "cargo"?

a chopper that flies like no other?

a device that floats on air?
These are just a few of the challenges that you will be faced with in this week long camp that will culminate with a STEM field trip to Strawberry Fields to explore the Wetlands.
Cost per participant $155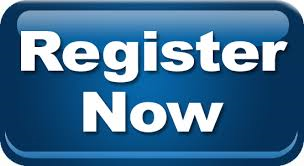 Blacklight Theatre Camp l Grades K-8 l 9a.m. to 1p.m.
July 23rd-July 27th

Under the enchanting world of black lights, campers will explore the many facets of Black Light Glow Theater!
They will team up to design a magical wonderland fusing light, art, and rhythm synchronization with movement,
and sound together using several media, including Neon/UV paint, balloons, ribbons, masks, costumes, props, and more.
Cost per participant $199
MAD about SCIENCE! l Grades Pre-k 4 to rising 3 l 9a.m. to 12p.m. l Mrs. Manchester's room
July 23rd-July 27th
Are you crazy mad about science? Come join the fun:
learn why worms wiggle

create things that fly

become a toy tester

design roller coaster
These are just a few of the hands-on activities that you will investigate, during this week long.
Cost per participant $155
Art with Yemi | Grades 2-8 | 9am to 12pm
July 30th- August 3rd
This camp is directed by Yemi, a famous, local artist. The students will produce art work like they never have before. They will produce multimedia work, take the work home, and learn many art tips along the way. The class begins with a "test" of each student's ability so that the class can be individually tailored to their speed and ability. Then, we will start with increasingly complex art tasks. We will spend the majority of the class in this mode of doing task after task until students have produced some wonderful art pieces.
Cost $155.00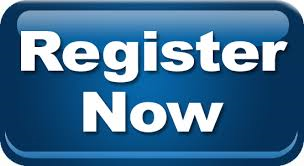 Chess & Coding
July 30th- August 3rd
Click here for details and registration
Learn to play chess or learn to code! Campers have the option to sign up for chess, coding, or both!
In chess camp (ages 5-13), campers play and learning about chess with Silver Knights! We've taught tens of thousands of children including national champions, but most students are beginners looking to learn and have fun! Campers are broken up in groups by skill level. Each camper receives a T-shirt and a tournament-style chess set. Activities include learning the rules, openings, tactics, endgames, studying master games, and playing lots of games against other students. Campers will take breaks for snacks and fresh air, and full-day campers have lunch and recess from 12:00 – 1:00. Half day options are available from 9am-12pm and 1pm-4pm.
In Silver Knights Coding Camp (ages 7-12), children learn to create stories, games, and animations using a visual programming language called Scratch. It's as easy to use as snapping together building blocks! With Scratch, children learn to think creatively, work collaboratively, and reason systematically. Scratch is designed and maintained by the Lifelong Kindergarten group at the MIT Media Lab. Our curriculum teaches new coders the basics while challenging more experienced coders to create increasingly complex programs. Silver Knights provides a laptop for every child. At the end of the week, each child takes home a T-shirt and a USB with all their programs on it!
All refunds are subject to a $20 administrative charge per participant per camp session. Payment is not based on attendance; it is the responsibility of the guardian to cancel if the camper won't attend. Deadline to make any changes to camp registrations is 5pm the Monday prior to the camp start. No refunds will be issued for cancellations after that deadline.