SJRCS offers a variety of athletic opportunities that our students can participate in. The SJRCS sports program, which is run by a parent committee of volunteers, includes: basketball, soccer, golf, lacrosse, and cheerleading.
Spring Sports

are now open for registration. To register click below on the sport you would like to play:

Basketball
Our 1st and 2nd graders participate in an in-house instructional league designed to teach the basic skills of the game, sportsmanship and teamwork. Teams are coed and the season runs January - February.
Our 3rd through 8th graders participate in the Monocacy League which plays against teams from all over the county to include Mt. Airy, Urbana, Walkersville and the like. Basketball begins in early November and runs through late February.
Soccer
St. John fields teams for Kindergarten through 8th grade, depending on participation. Our program is held at Frederick Indoor Soccer in the Fall. All clinics are coed. As the program grows, we continue to explore other league options to enhance the program.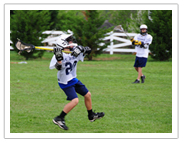 Lacrosse
Lacrosse is offered to both boys and girls in grades 1 through 8. We participate in the Western Maryland Youth Lacrosse Conference playing against teams from all over the county. The lacrosse season extends from early March through late May and we also participate in an 8 week fall ball and an indoor winter league at the SportsPlex in Frederick.
Cheerleading
Our Cheerleading Program consists of 6th through 8th grade girls. They cheer for the 8th grade boy's basketball team as well as middle school competition in Baltimore each year.
Volleyball
Girls in grades 6-8 can participate in fall Volleyball. They will play at least once a week and host games with other private schools in the area.
Golf
Our Golf program is for students in 4th through 8th grade. No experience is necessary as we will focus on learning the game and building strong character through the game of golf. We are proud to be partnering with Holly Hills Country Club for this program. Practices and matches will be held at Holly Hills.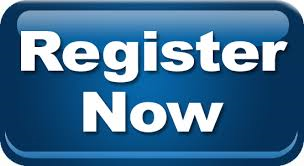 Sports Commissioners
Mrs. Smith, Principal
James Vanderhuff, Athletic Director
Dee Altamirano, Soccer Director
Mike Walters, Lacrosse Director
Mary Coajou, Cheerleading
Trevor James & James Vanderhuff, Basketball
Martin Watkins, Volleyball
Patrick Cosgrove, Golf
Michele Thomas, Finance
Dawn Henderson, Communications
Sheila Evers, Administrative Assistant
Registration Dates
Fall Soccer: August 1st to September 5th U6, U8, U10, U12 with City of Frederick
Basketball: September 25th to October 15th Grades 1 through 8
Lacrosse: December 15th to February 7th Girls U7, U9, U11, U13, U15 Boys U7, U9, U11, U14
Cheerleading August 1st to September 30th Grades 6, 7, 8
Golf League August 1st to September 1st Grades 4 through 8
Fall Volleyball: August 1st to September 1st Girls Grades 6-8
Spring Volleyball: March 1st to June 10th Girls Grades 6-8