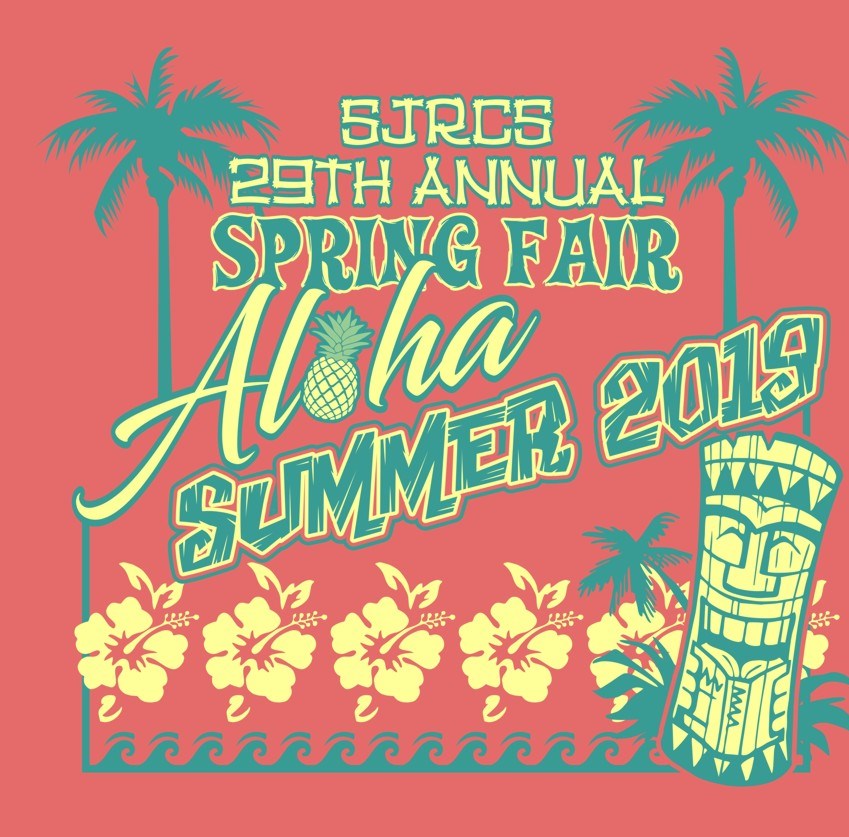 June 1, 2019
at Adventure Park USA
Sponsor the Fair through the "Great 4 Business Partnership Program" Here
Purchase Your Fair Package and items here
Win a Stay at a Kauai Oceanfront Condo!
7 days, 6 nights - 2 BR/2 BA Sleeps 5
http://www.kauaiviewcondo.com/condo
Winning ticket to be chosen at the Fair.
Ticket price: $25 for 1 or $100 for 5
Join us at the SJRCS Aloha Summer Fair! This year, St. John's is celebrating our . 29th annual fair at Adventure Park USA! Our one-day event will feature familiar favorites like the basket raffles, Fire Dance Performance, laser tag, roller coasters,rides, go-karts, mini golf, talent show, and more.
All Day Pass wristbands purchased from St. John's Regional Catholic School are a fundraising item for the fair and will allow the wearer to enjoy 4 Go Kart rides and all day access to Wildcat and Wild West Express Roller Coasters, Mini Golf, Laser Tag, Ropes Course, Rock Wall, Bumper Cars, Super Slide, Bumper Boats, Tilt A Whirl, Scrambler, & Carousel. Riders 36-47" tall will have access to Frog Hopper, Mini Himalaya, Sky Race, Teacups, and the Gold Rush Soft Playground. *Height restrictions apply. Does not include (nor does SJRCS benefit from) arcade or midway games, mining station, or merchandise. Adventure Park Café food or drinks. Hologate Virtual Reality and Skycoaster are not included in All Day Pass wristbands.
Entire Fair Day – 10AM – 9pm (Re-entry is permissible) There will be a special munchkins performance by Pre-K & K, and the festivities will conclude with an amazing fire dance performance! PIGS BBQ Catering will be bringing their delicious food! PIGS is generously donating all proceeds to SJRCS. Four food vouchers will be included in the Fair Package or they can be purchased "a la carte." All purchases through PIGS, wristbands, and games will go to SJRCS, please make sure you purchase them at the SJRCS table the day of the fair if not pre-purchased. On the reverse side of this flyer is the Fair Order Form for both . Fair Packages and a la carte items.
SJRCS Fair Schedule
10:00 a.m. Fair Opens
11:00 a.m.- 8:00 p.m. P.I.G.S BBQ Catering Open
10:00 a.m.- 8:00 p.m. Rita's Italian Ice
10:00 a.m.- 8:00 p.m. Surf Snack Shack Open
12:00 p.m. Kickball (Parents/Teachers vs. Kids)
1:00 p.m. Munchkins perform (Large Pavilion)
1:55p.m. 2nd Grade Special Performance
2:00 p.m. Talent Show (Large Pavilion)
4:00 p.m.- 6:30p.m. Games in Large Field
6:00 p.m. Free Bingo for all ages Grand Prize: 2 Hershey Park Tickets!
8:00 p.m. Basket Raffle Drawings
8:30-9:30 p.m. Fire Dance Performance
Thank you to the following sponsors:
$5,000 Platinum Sponsors
Showcall, Showcall Security Services, MHA Audio, Infinite Power
P.I.G.S BBQ Catering
Precision Automation, LLC
Tranquility in Stone
The Chiaramonte Family
The Gibson Family
Manning Media, Key 103
$3,000 Gold Sponsors
The Cosmetic & Skin Surgery Center
Advanced Implants & Periodontics
The Sheffler Family
The Ward Family
$1,500 Silver Sponsors
Verita Commercial Real Estate
St. John Catholic Prep
Whelan Photogaraphy
The Forrester Family
Health Unlimited Family Fitness & Aquatic Center
The Schumacher Family
The Dusablon Family
MaidPro Frederick
Frederick Wine & Beer
Canapes Catering
The Valente Family
$500 Bronze Sponsors
Dr. Jon A Moles, The Village Orthodontist, Gateway Orthodontics
Chick-Fil-A, Gaithersburg MD
Matan Companies
Flynn & O'Hara
McLaughlin Chiropractic
The Frederick Keys
The Crowley Company
Frederick County Bank
Capital Vein and Laser Centers
The Main Cup
Knights of Columbus of St. Ignatius
Friends of Catholic Education
Frederick Air
Graham's Superior Hardwood Floors
$150 Advertising Sponsor
Allstate Agent Jerry Holz
Randall & Claudia Lapcevich
St. Maria Goretti High School
Riverside Liquors
Frederick Child Magazine
Burger King
Chris Currens
Moe's Southwest Grill
Yardstick Interiors
Thomas Grunwell
Spring Ridge Liquors
Daniel C. McEowen, DDS, LLC
Total Eye Care Partners
King Chiropractic of Urbana, LLC