The SJRCS "Great-4-Business Partnership Program" is an effort to engage the business community in the education of nearly 600 students in Frederick, MD.
St. John was established in 1829, and is the largest private school in the area for grades Pre-K to eight. Our business partnership consists of 4 great ways that businesses can give back to the Frederick school community. We would like our partners to receive a better "Return on Investment" through this program.
Your business will benefit in the following ways:
1. Publicity campaigns throughout the school and extended community
2. Highlighted as a partner at all SJRCS events
3. Media coverage
4. Recognition in SJRCS newsletters and website
5. Doing your part to enhance Workforce Development in Frederick County
1 Financial Donations
Support the enhancement of student education
$10,000 Founding Member
$5,000 Corporate Member
$2,500 Executive Member
$1,500 Business Member
2 Educational Support
Support the workforce development of Frederick
In-kind donations and expert services
Sponsor student clubs and activities
Invite students to field trips onsite
Provide teacher professional development
3 STEM Partners
As a designated S.T.E.M school, St. John's prepares children for challenges and opportunities awaiting them in the evolving areas of Science, Technology, Engineering, and Math.
Professional Development Sponsor $3,000
Robotics Sponsor $1,500
S.T.E.M Fair Sponsor $750
Technology Enhancement Sponsor $500
4 Event Sponsors
Choose your sponsorship level
$5,000 Platinum Sponsor: Includes advertising at all SJRCS events and promotional materials, special recognition at events, development newsletters (which is distributed to 10,000 households), link on our website, and mentioned in any publicity created from the events.
$3000 Gold Sponsor: When sponsoring at this level you receive a banner sign at all SJRCS events, special recognition at the event, and link on our website.
$1500 Silver Single Event Sponsor: Includes event sponsor at one event of your choice.
$500 Bronze Advertising Sponsor: Includes a tee sign at the golf tournament, a mile marker sign at the 5k, and an ad in the Ball and Fair program.
$250 Individual Sponsor: This sponsorship creates a great way for a parent, grandparent, faculty member, alumni, regional parishioner, and/or friend to support our school.
$150 Advertising Sponsor: Includes your choice of a program advertisement, tee sign or mile maker sign at only one event.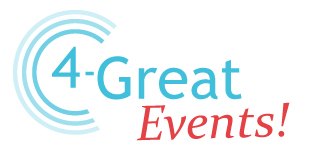 20th Annual Monsignor Echle Memorial Golf Tournament at Holly Hills Golf Club

(*Event Sponsor at $1500 level or above includes foursome)

St. John in the City Spring Gala & Auction
SJRCS invites you to the Gala & Auction on April 13th, at SJRCS. The evening starts at 5:30p.m., and includes dinner, open bar, entertainment, and silent & live auctions.

The 29th Annual Spring Fair June 1, 2019
The fair has been running for over 27 years, and is SJRCS's most attended event. This year it will be held at Adventure Park U.S.A, on June 2nd. Everyone is welcome! The students look forward to this event all year long.

*Powered by the Home School Association
Thank you to the following sponsors:
$5,000 Platinum Sponsors
Showcall, Showcall Security Services, MHA Audio, Infinite Power
P.I.G.S BBQ Catering
Precision Automation, LLC
Tranquility in Stone
The Chiaramonte Family
The Gibson Family
Manning Media, Key 103
$3,000 Gold Sponsors
The Cosmetic & Skin Surgery Center
Advanced Implants & Periodontics
The Sheffler Family
The Ward Family
$1,500 Silver Sponsors
Verita Commercial Real Estate
St. John Catholic Prep
Whelan Photogaraphy
The Forrester Family
Health Unlimited Family Fitness & Aquatic Center
The Schumacher Family
The Dusablon Family
MaidPro Frederick
$500 Bronze Sponsors
Dr. Jon A Moles, The Village Orthodontist, Gateway Orthodontics
Chick-Fil-A, Gaithersburg MD
Matan Companies
Flynn & O'Hara
McLaughlin Chiropractic
The Frederick Keys
The Crowley Company
Frederick County Bank
Capital Vein and Laser Centers
The Main Cup
Knights of Columbus of St. Ignatius
Friends of Catholic Education
Frederick Air
Graham's Superior Hardwood Floors
$150 Advertising Sponsor
Allstate Agent Jerry Holz
Randall & Claudia Lapcevich
St. Maria Goretti High School
Riverside Liquors
Frederick Child Magazine
Burger King
Chris Currens
Moe's Southwest Grill
Yardstick Interiors
Thomas Grunwell
Spring Ridge Liquors
Daniel C. McEowen, DDS, LLC
Total Eye Care Partners
The Big Apple Sponsor $100
The Gwozdecki Family
Mr. and Mrs. Michael McGowan
For more information or questions, please contact the Development Office: 301-662-6722 or severs@SJRCS.org. Download and print out our SJRCS Great-4-Business brochure.